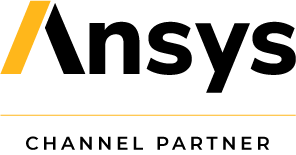 Lumerical is an integrated suite of solutions for the simulation of photonic devices and systems. It helps engineers to simulate and understand phenomena in the design and development process of optical networks and other photonic fields, significantly reduce the number of prototypes and reproduction experiments, time and cost.
Component-Level Tools
FDTD is the gold-standard for modeling nanophotonic devices, processes, and materials. Delivering reliable, powerful, and scalable solver performance over a broad spectrum of applications, the integrated design environment provides scripting capability, advanced post-processing, and optimization routines.

MODE has everything you need to get the most out of your waveguide and coupler designs. The bidirectional Eigenmode expansion and varFDTD engines easily handle both large planar structures and long propagation lengths, providing accurate spatial field, modal frequency, and overlap analysis.

CHARGE provides designers with the correct tools for comprehensive charge transport simulation in active photonic and optoelectronic semiconductor devices.

HEAT provides comprehensive thermal modeling capability to investigate Multiphysics effects occurring in highly integrated optoelectronic devices.

DGTD tackles the most challenging classes of nanophotonic simulations with a finite element Maxwell's solver based on the discontinuous Galerkin time-domain method.

FEEM offers a finite element Maxwell's solver based on the Eigenmode method that is well suited for accurate analysis of waveguide modes for complex geometries.

MQW simulates quantum mechanical behavior in atomically thin semiconductor layers, enabling engineers to accurately characterize band structure, gain and spontaneous emission in multi-quantum well structures.

STACK uses analytical methods to determine the optical response of a multilayer stacks.


System-Level Tools
INTERCONNECT simulates photonic integrated circuits verifies multimode, bidirectional, and multi-channel PICs.

CML Compiler automates the transformation of component data into a compact model library (CML).

Photonic Verilog-A Platform enables multi-mode, multi-channel, and bidirectional photonic circuit modelling when used in conjunction with industry's leading EDA simulators, facilitating the design and implementation of electronic-photonic integrated systems.
Applications