Visit CYBERNET Booth A1121 at the SEMICON SEA 2023 Exhibition in Malaysia.
2023.04.28

Solve engineering challenges using simulation (CAE)
CYBERNET MALAYSIA and Ansys have joined forces to showcase the latest CAE (Computer-Aided Engineering) Simulation solutions for semiconductor applications during the upcoming SEMICON SEA 2023 Exhibition.
This event will take place from 23-25 May 2023 at the Setia SPICE Convention Centre & Arena in Penang, Malaysia. Our team together with Ansys will be at Booth A1121.
Accelerate product innovation in the semiconductor industry with the power of simulation
We will showcase the complete integrated optics and photonics portfolio of Ansys, from nano (chip) level to system level design for semiconductor design, simulation and optimization.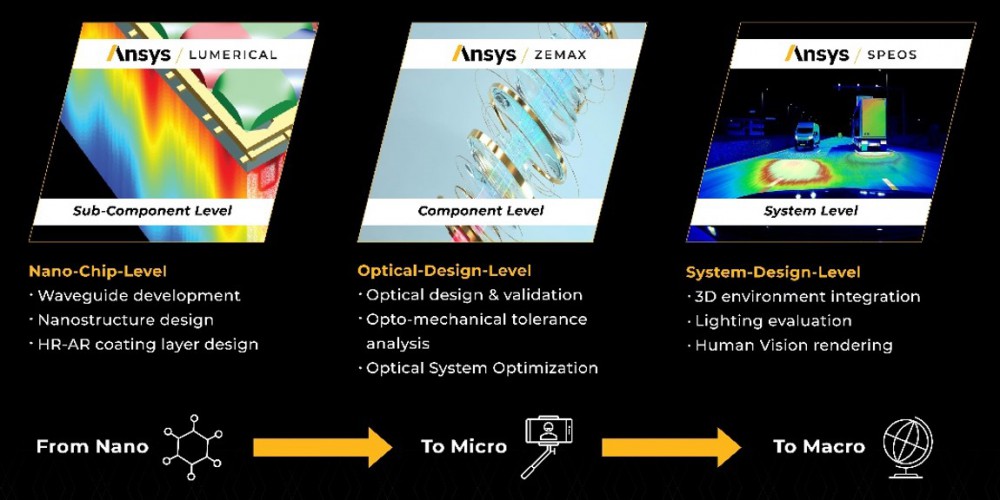 Learn More
About CYBERNET
As a leading CAE technology and service provider, CYBERNET SYSTEMS CO.,LTD., headquartered in Tokyo, Japan, has been helping its customers since 1985 by offering software, training, technical support, and consulting services to a broad spectrum of organizations, including the R&D and design-related sectors of the manufacturing industry and academic and government research institutes.
CYBERNET SYSTEMS MALAYSIA SDN.BHD., a wholly-owned subsidiary of the group company, supports its customers in Malaysia, Singapore, Thailand, Vietnam, and other countries of the ASEAN region. We provide a wide variety of products and services ranging from Computer-Aided Engineering (CAE) solutions including Photonics, Optics and VR design, Vehicle Simulation products, Casting Simulation systems, to solutions that combine CAE with emerging technology for Digital Transformation such as the IoT, digital twins, big data analysis, and AI.
About Ansys
When visionary companies need to know how their world-changing ideas will perform, they close the gap between design and reality with Ansys simulation. For more than 50 years, Ansys software has enabled innovators across industries to push boundaries by using the predictive power of simulation. From sustainable transportation to advanced semiconductors, from satellite systems to life-saving medical devices, the next great leaps in human advancement will be powered by Ansys.
Take a leap of certainty … with Ansys.
Ansys and any and all ANSYS, Inc. brand, product, service and feature names, logos and slogans are registered trademarks or trademarks of ANSYS, Inc. or its subsidiaries in the United States or other countries. All other brand, product, service and feature names or trademarks are the property of their respective owners.