CYBERNET SYSTEMS TAIWAN Announced its New ASEAN Area Channel Partnership with ANSYS Inc. in the First ANSYS Event Held in Singapore
2018.07.31
31 July 2018, CYBERNET SYSTEMS TAIWAN completed its very first ANSYS event in ASEAN area, "CAE Simulation seminar-Empower Your Innovation with ANSYS." In this seminar, CYBERNET SYSTEMS TAIWAN announced its new channel partnership with ANSYS Inc. in ASEAN area since May 2018. 40 seminar attendees joined the event to learn the comprehensive solutions provided by ANSYS and the engineering capabilities CYBERNET group possess to help them achieve their engineering goals.
During the seminar, the regional technical manager of ANSYS Inc., Desmond Tan, shared the overview of ANSYS solutions which can help a variety of industries to solve their difficult problems they may encounter in research and development process. Also, he gave an insightful speech of how 5G application will affect the world and with ANSYS' powerful simulation abilities, it will be much easier to achieve.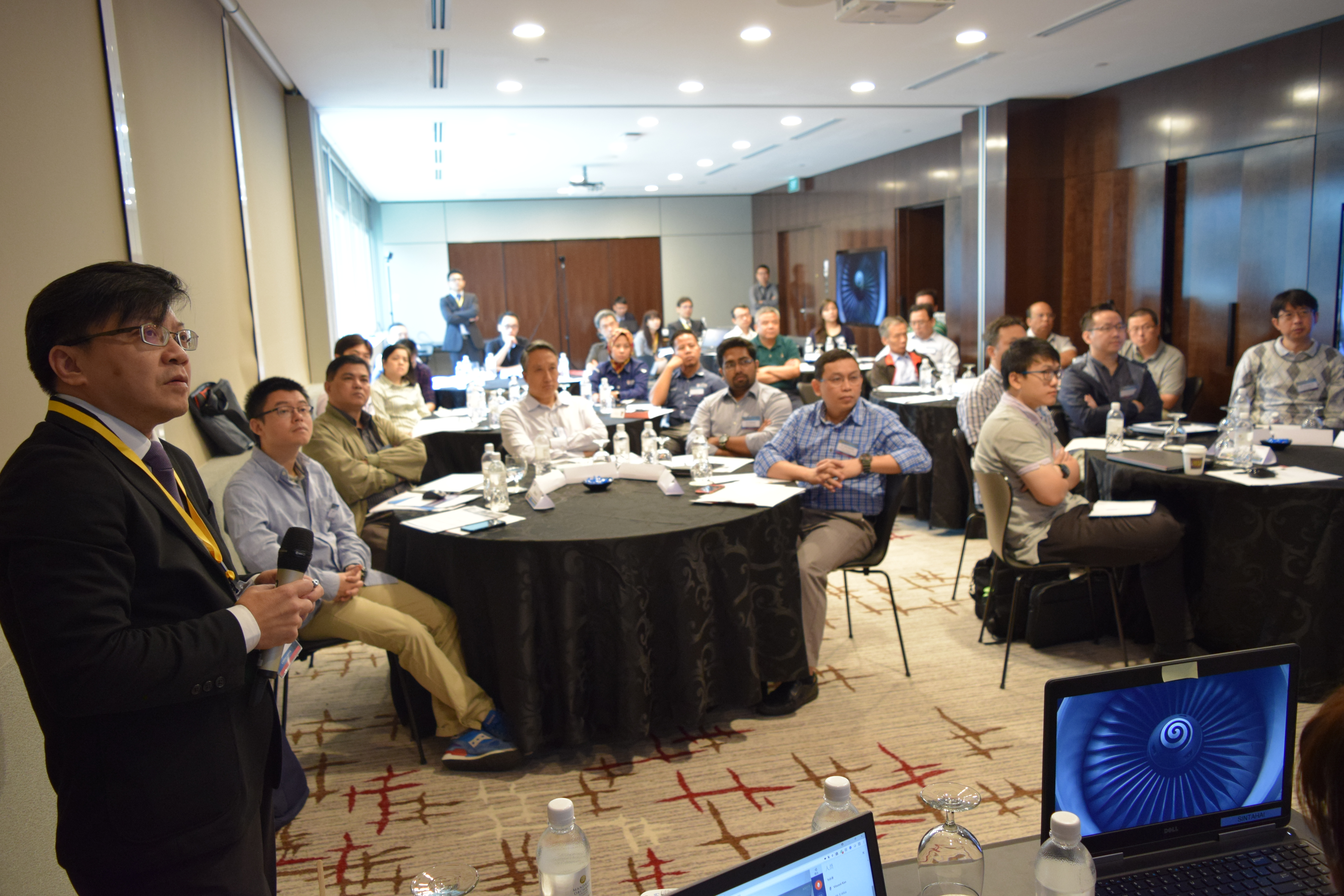 Besides, Takashi Sakakibara, the CFD technical manager of CYBERNET SYSTEMS JAPAN, shared his valuable experiences and CYBERNET SYSTEM JAPAN's 30 years of engineering case studies.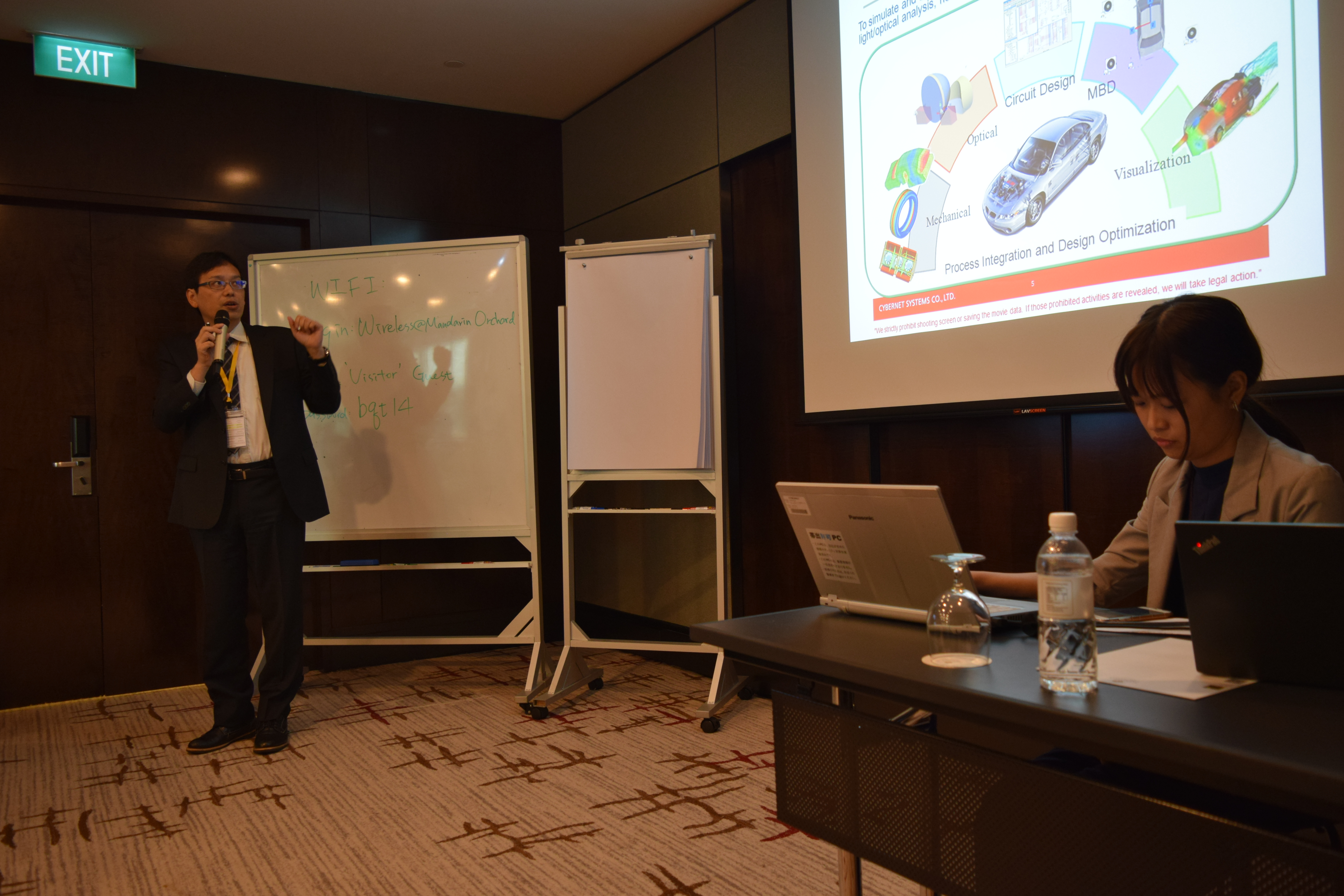 Dr. Ben Tseng, CYBERNET SYSTEMS TAIWAN's senior engineer, had two speeches which involves multi-physics solutions such as thermal, structure, acoustics for defense, automotive, industrial equipment industries using ANSYS' CFD, Mechanical, Icepak, and AIM products.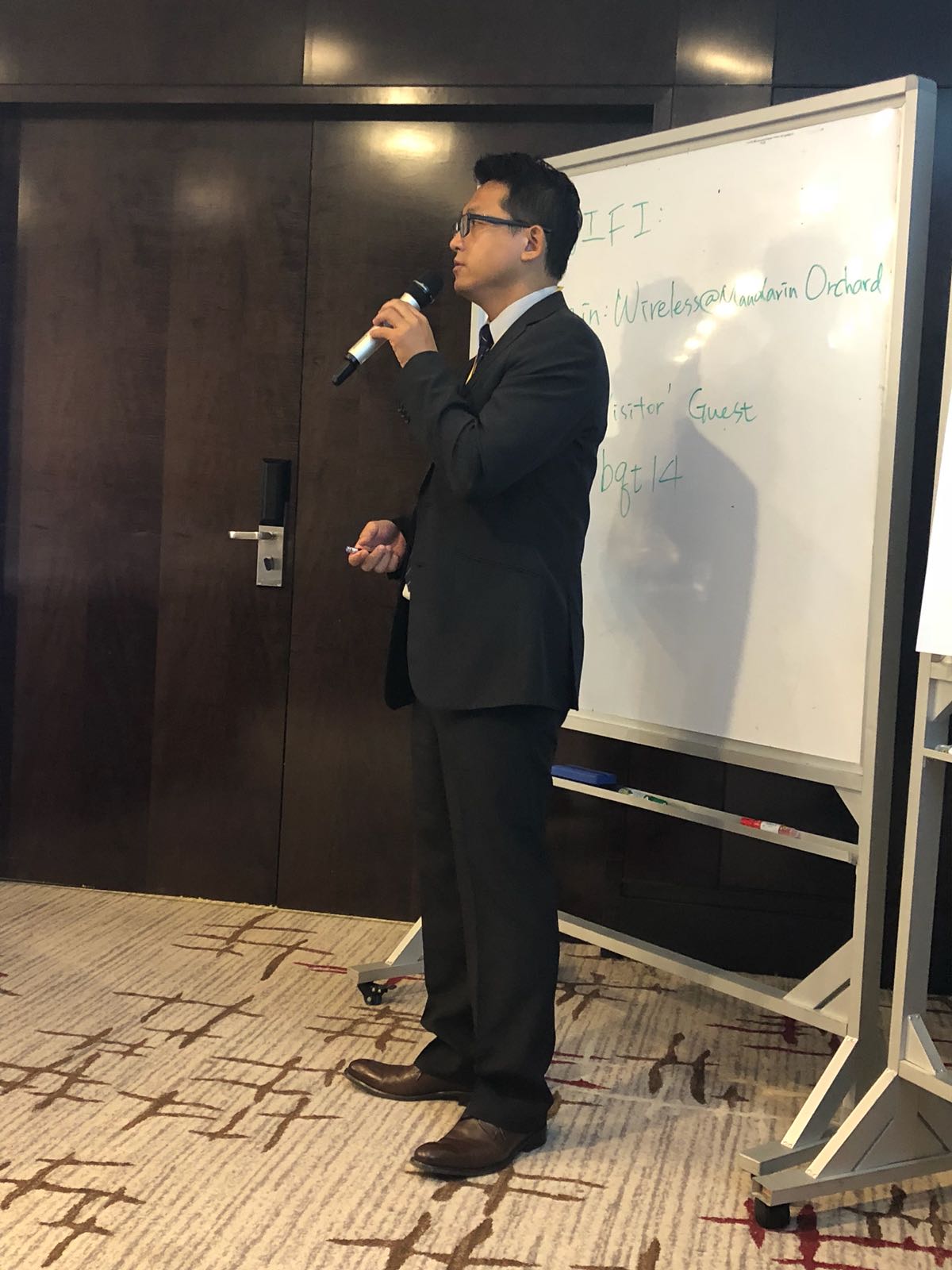 Not only informative speeches, there was also a demonstration of VR technology combining with ANSYS DiscoveryLive. The so called "VDR" software developed by CYBERNET SYSTEMS JAPAN can help engineers from different locations to modify their designs in virtual reality environment.
In the seminar, Arai Hazuki, the sales representative of VR/AR solution devision, gave a lively introduction of how to see CAE simuation in VR/AR environment.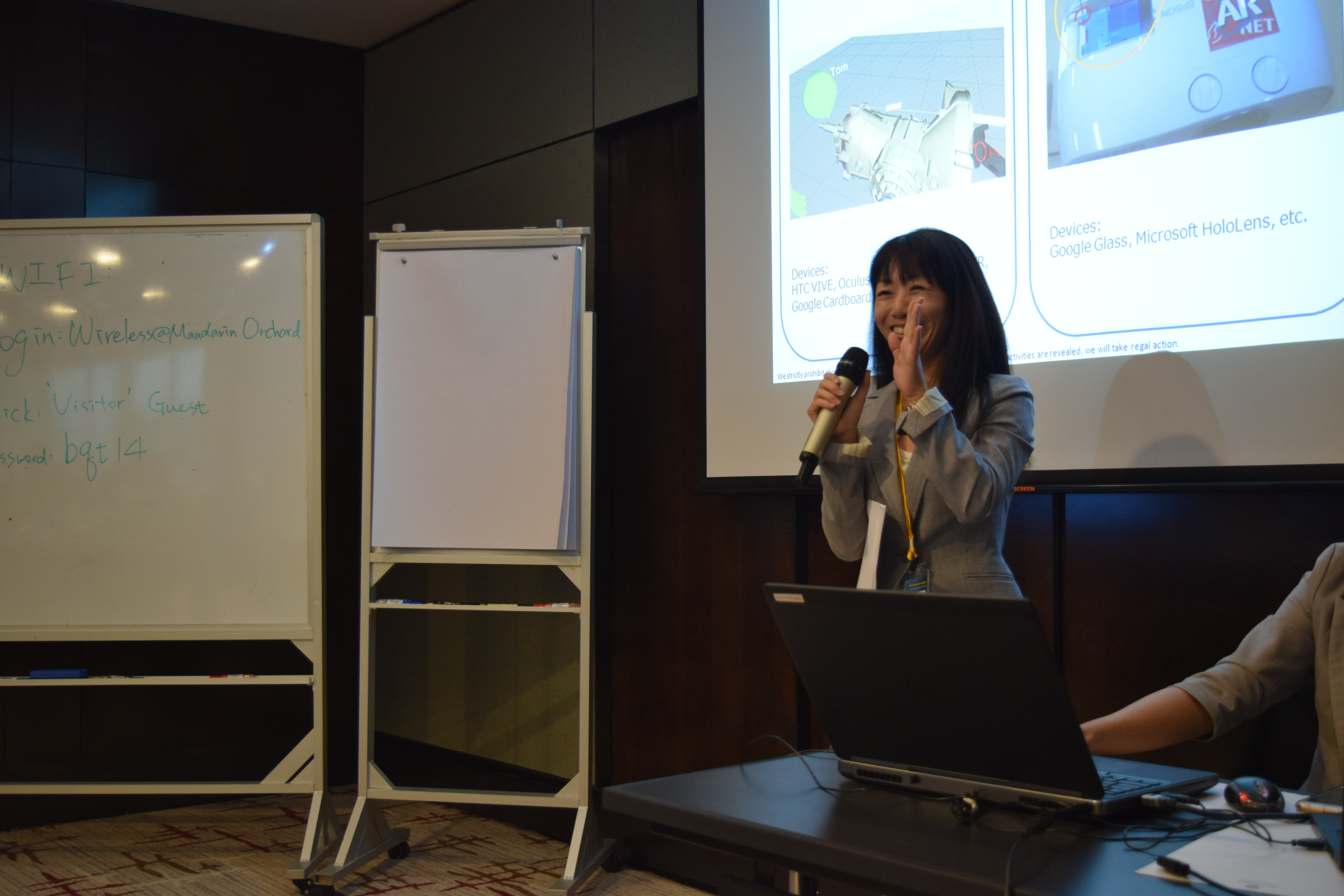 The seminar attendees who experienced VDR were much interested by this innovative product.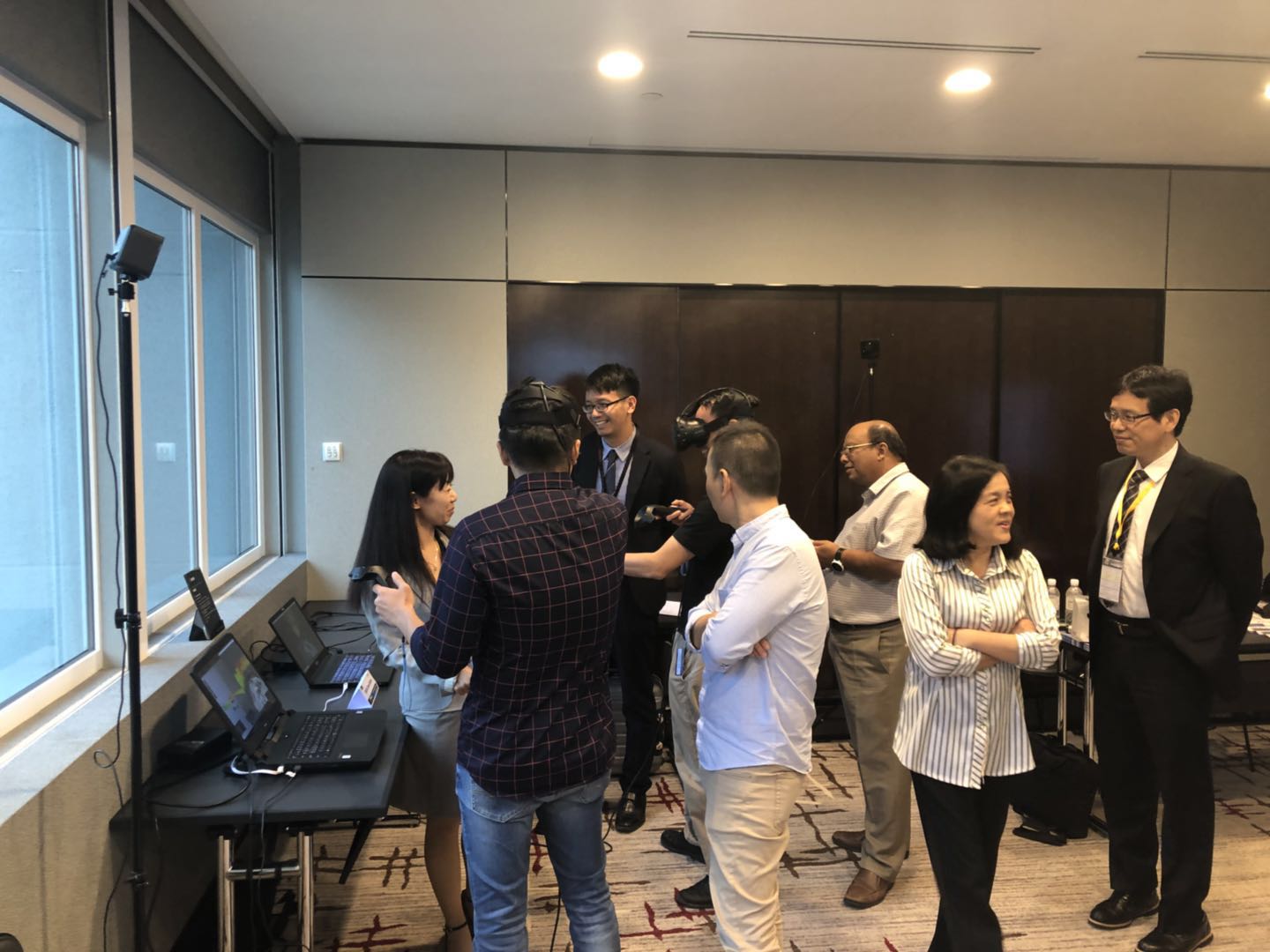 CEO of CYBERNET SYSTEMS TAIWAN, Arnie Cheng, said "CYBERNET group has long been accumulating its engineering experiences through 30 years of working with numerous companies in Japan, Taiwan, and China. With these precious experiences, we are very happy to expand our service to ASEAN area. I hope in the near future, we can pass the pervasive engineering power of ANSYS to customers from various industries, solve their problems, and make progress with them."