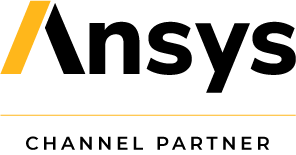 Ansys provides a set of simulation platform, VRXPERIENCE, based on physical reality for automotive users in the fields of autonomous driving, virtual reality, human-machine interface and sound design.
VRXPERIENCE consists of two main VR evaluation solutions.

The first solution allows you to visualize an illuminated space in a VR space as if it were real, and evaluate its appearance and user experience.
Ansys VRXPERIENCE

Perceived Quality

It offers a physics-based, real-time solution for design evaluation involving lighting, colors and materials variations.

Ansys VRXPERIENCE

Light

It combines design and engineering processes into a single, connected workflow for engineering-grade light simulation.

Ansys VRXPERIENCE

HMI

It prepares and appraises CAD-based virtual prototypes of a cockpit HMI in a real-time, immersive virtual reality environment.
The second solution works with a driving simulator to evaluate the behavior of headlamps and sensors for automatic driving in a virtual environment.
Ansys VRXPERIENCE

Sensors


It provides realistic sensor testing and validation to test autonomous vehicles, ADAS and sensors faster than with physical prototypes.

Ansys VRXPERIENCE
Headlamp

This solution enables optical engineers to test drive the headlamp design, combined with its control software, in a virtual environment that replicates the physical world, thanks to optical properties and real-time, physics-based optical simulation.
Ansys VRXPERIENCE Sound helps to listen to, analyze and design sound sources based on real recordings or acoustic simulation results.